04. Mai 2019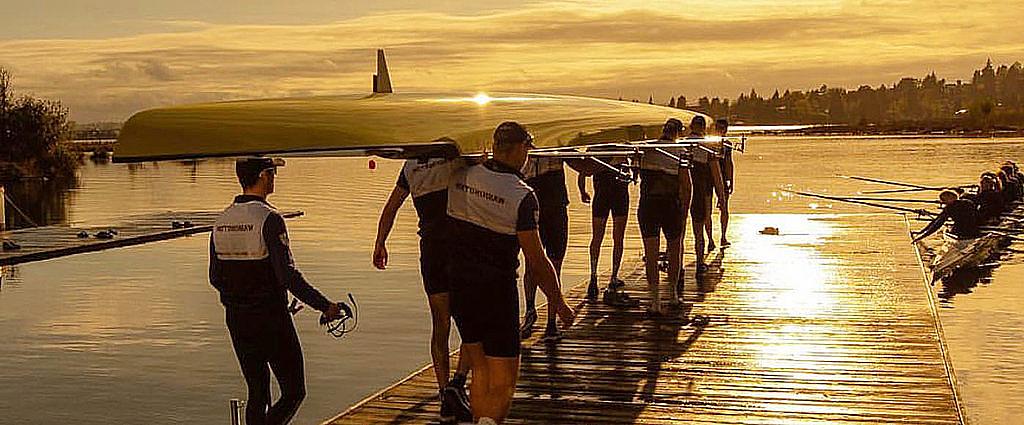 On 4 May, Seattle hosted the renowned Windermere Cup, which is the opening-day regatta marking the start of the rowing season at Seattle Yacht Club.
From Wednesday onward, long tree trunks were lined up as boundary markers for the course. On the days that followed, hundreds of motor and sailing yachts lined up at the race course.
Together, the boats almost formed a rowing stadium, which is rather unusual in rowing sport.
The 2,000-metre races were the kick-off event: my eight was competing against our third-ranked eight, Boston's third-ranked eight and the University of California Santa Barbara. After a hard fight, we came in second, in front of Boston and behind our third-ranked eight. The more than 100,000 spectators were incredible, and the atmosphere was indescribable – there was honking, music playing and a lot of cheering. Sometimes we didn't even understand what our coxswain was saying.
In the finals, our first-ranked eight won over Germany, and the cheering of the crowd was out of this world.
Tomorrow we prepare for the PAC-12 championships (West Coast championships).